Learning
Our motto is to impart diverse learning to our students. As T. N. Rao School for Girls is a CBSE School, we follow the best-in-class CBSE standards. We also encourage students to question, explore and challenge the norms. We've developed a system for students to harness their problem-solving skills so that they can find out different ways to tackle real-life problems.
Facilities at T.N.Rao School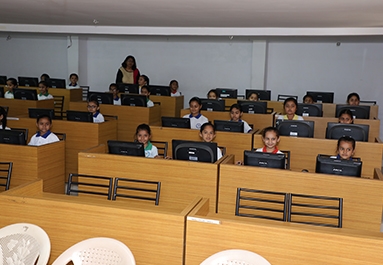 Computer Lab
The computer labs at T. N. Rao School for Girls are air-conditioned and have the required infrastructure. Along with that, our computer teachers are well qualified and pay individual attention to the students. We also have visual classroom facilities for teaching a batch of students at one time. The computer screens are 17 inches so that children can read and learn effectively. We also have our computer network so that the documents can be easily stored and accessed both by children and students without any hassle.
Read More!
Read less!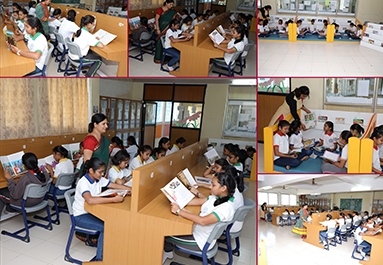 School Library
We have an exhaustive set of reference, fiction and non-fiction books catering to students of different age groups. The library is well furnished with comfortable table and chairs, making for a pleasant reading experience. The school library acts as a centre of learning for students and teachers alike. We also have a portal to find which books are available and which aren't. The school subscribes to several periodicals, including magazines and daily newspapers, storybooks, biographies, general knowledge books and many more and encourages students to issue and read them.
Read More!
Read less!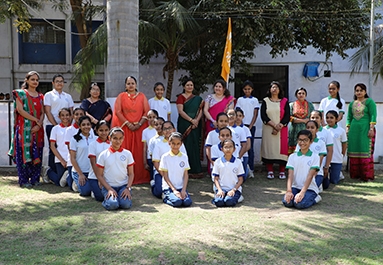 Classrooms
The classrooms are well ventilated. The rooms are furnished with independent tables and chairs that ensure comfortable study conditions and flexibility of arrangement. Most classes are equipped with multimedia projectors and enable students to easily connect with studies through audios-videos, pictures, PPTs and quiz worksheets. The importance of technology in the classroom goes even beyond simple digital literacy: it promotes soft skills like critical thinking, independent research, and cross-technology proficiency.
Read More!
Read less!
At T. N. Rao School for Girls, we're committed to the all-round development of the kids. We've bifurcated our teaching methodology into four sections.
Our Teaching Methodology
We teach students by giving them ample opportunities to enquire, explore, challenge and solve real-life problems. Our teaching methodologies are a combination of the conventional and modern approach. We also organise various activities and competitions to impart the proper education to our students.
Indoor Activities
We have a host of indoor activities focused on overall development. The activities include Yoga, Meditation, Pranayama, Chess, Carom and Table Tennis. We also have a regular Montessori Sensorial Program for developing the five senses. Besides, we've different foundation level courses for developing reading habits, maths skills, motor skills, language skills, etc.
Outdoor Activities
Just like indoor activities, we have a host of outdoor activities as well. The outdoor sports include Throw ball, Basketball, Kho-kho, Kabaddi, Handball, Skating, Rope climbing, Mass PT, Calisthenics, Marching, Athletics, etc. Apart from that, we pay special attention to developing dance and rhythm, spiritual and social skills
Students and staff use computers
Making presentations
Printing documents
Downloading/uploading online files
Communication skill reinforcement of learnt skills
Research skills
Lesson plans
Reporting and maintaining progress